About
APPROACH
FOS [FOUNDRY OF SPACE] is a Bangkok-based design office practicing architecture, urbanism and research.
We position ourselves at the convergence between architects and cultural analysts where socio-economic, political, environmental and other relevant factors are among our key design parameters.

FOS's fascination is primarily focused on the interrelationship between contents and context of each project.

Through our comprehensive research in building programmes and transformation process towards logically innovative design, we believe our architecture is not only able to enhance quality of built environment for people to inhabit, but also to inspire whoever works, plays, rests or has any kind of experiences with our architecture.

Simultaneously, FOS consistently strives for mutual permeation between architecture and its urban fabric in order to stimulate the constructive coexistence between new architectural contents and its existing context.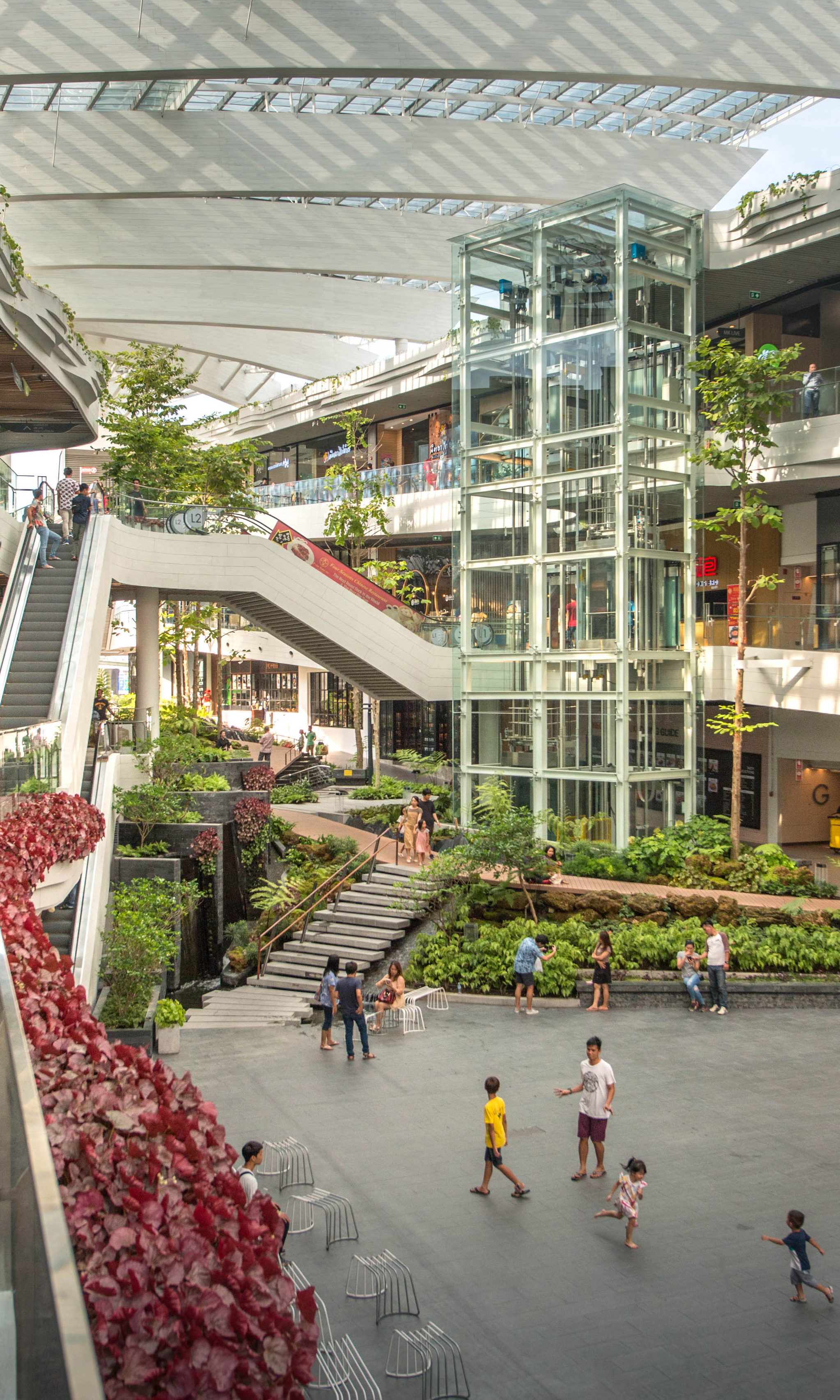 DISCIPLINES
FOS is fully committed to practicing architecture as a main focus, while our expertise also encompasses interrelated fields of design including interior, master planning and research. From the tactile scale of furniture design to the larger scale of an urban quarter, FOS's philosophy is vigorously implemented throughout the design process, rising from research, conceptualization, design development, construction to completion.
Architecture
FOS's architecture strives to stimulate the constructive coexistence between new contents and its existing context. We believe our architecture is not only able to enhance quality of built environment for people to inhabit, but also to inspire whoever works, plays, rests or has any kind of experiences with our architecture.
FOS's architectural projects include a wide variety of typology including residential, commercial retail, hotel & resort, office amongst others and range diversely from small private residences, to large-scale shopping complexes.
Interior
FOS's interior design approach is focused on a continuation from architectural design concept. We truly believe in an idea in which outside and inside must be infused to each other, becoming a seamless journey as opposed to being separated entities. The aim of FOS's interior design is to deliver a unified experience of space throughout the entire project while at the same time pay full attention to elaborated details and practicality.
Master Planning
Through our in-depth research into physical and cultural contexts of each project, not only FOS's master planning attempts to resolve problems in existing condition, it also proposes a new environment where practicality and aesthetics are combined into a single whole. Demographics, behavioral patterns, traffic flows, vegetation, microclimate and other relevant factors are our sources of study carried out all along the design process.
FOS-designed master planning currently completed includes a 75-acre land development study at Mega Bangna, one of the largest retail complexes in Southeast Asia.
Research
Research conducted in FOS consists of two types, Design Research and Project Development Research. Design Research is essentially embedded in all kind of projects carried out within the office, while Project Development Research is aimed to find the best solution of all relevant constraints to achieve client's ultimate business goal.
Our service of Project Development Research covers all stages of project development, depending on client's requirement, starting with Land Development Feasibility Study to investigate most efficient constructible area of a specific piece of land, Land Use/ Development Program Possibility Study, Development Concept through Study of Client's Post-occupancy issues.
The outcome of the research can be used for executive's decision making, business strategies and acquiring source of fund.
Our past projects include Feasibility Study for Hotel Development [Hua Hin], Feasibility Study for Retail Development [Rama 5 Bridge], Feasibility Study and Development Concept of Rest Area Project [Pathumthani].
We believe that a good workplace environment, both inside and the surrounding, can greatly influence the way we work within the office.

Sitting here in our office and looking out through the windows to see surrounding greenery in the middle of Ari neighbourhood, we feel truly fortunate, energized and inspired to be working in one of the rarest workplaces of its kind in the bustling city of Bangkok. In fact, this old house and its green oasis has been here for more than 50 years. And, in our view, not only its functionality and beauty still very well serve our purposes, It also certainly plays a crucial role in shaping our company culture and in line with our design philosophy, in which we consistently strive for coexistence between architecture and its urban setting.

Therefore, we aim to pass on this everyday's positive vibe to every project that we design.